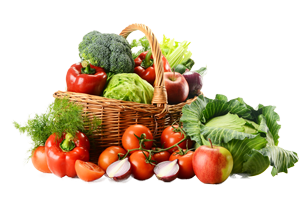 Warren Gardens NJ is run by Scott Warren, Justin Warren, and Daniela Warren, plus a local consortium of master gardeners, landscapers, and irrigation experts. We are a family business (father and son and daughter garden builders!) operating in the Monmouth/Ocean County area of New Jersey. For now, we're focused on Marlboro, Morganville, and Manalapan, NJ, but we expect to expand.
Scott is a member of the Marlboro Township Shade Tree Committee and was instrumental in the creation of the Marlboro Community Garden.
In today's fast-paced life, many families are too busy to stop and "smell the roses," but a hectic schedule shouldn't stop you from enjoying garden-fresh vegetables. We want to help you realize the potential of your own back yards. We can do as much or as little of your gardening as you'd like and we can even teach you to develop your own green thumb.
A backyard vegetable or fruit garden can provide you with fresh, healthy food, plus gardening is a great educational opportunity for kids. Getting outside and getting your hands dirty is a wonderful way for adults to relax, especially when you can turn the hard work over to us any time you need to.
So give us a call. If you need a garden, we'll build it for you.